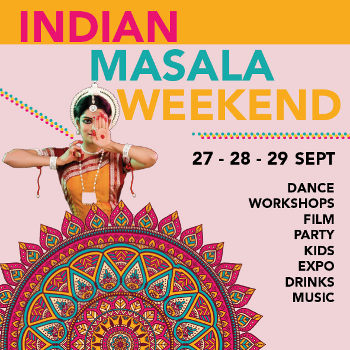 Indian Masala Weekend on 27, 28 and 29 September 2019.
Discover and sign up for our dance workshops and/or the open stage!
Tala & Nritya joins forces with Flemish Cultural Center Pianofabriek, Indian Confluence and Bon Brussel to offer a beautiful Indian weekend. On the menu: dance workshops, open stage, music, food, Bollywood evening, ...